Company Info
Large organization
200 + Employees
Datailer Technologies
Datailer Technologies Careers Jobs Vacancies
Job Positions
IT Project Manager- Big data/Cloud
Project Engineer
Business Development Manager
Informatica administrator
Job Details Here
IT Project Manager
Great educational background in the fields of computer science or computer engineering for technical project managers.
Excellent client-facing and internal communication skills.
Proven working experience (3-5 years) as a Project Manager in the information technology sector (Infrastructure, Public Cloud, Big Data platforms and Automation Software).
We are hiring IT Project Manager- Bigdata/Cloud for our client in Abu Dhabi.
Share cv with itjobs@datailer.com or recommend any from your connections.
Project Engineer
2-3 years of experience in Overseas the planning, implementation, and tackling of projects from beginning to end, ensuring to meet the specified deliverables: –
► Assists in preparation and implementation of Project Execution plan.
► Produce relevant AutoCAD P&IDs,
Attends the weekly progress meetings (Internal and with the clients) and prepare the minutes of meetings.
Monitor work in progress and prepares weekly reports of the status of each assignments.
hiring@datailer.com/ jobs@datailer.com
Business Development Manager for a well-reputed IT solutions company in Dubai.
Please share your profile to hiring@datailer.com/itjobs@datailer.com
Requirement:
Must have a total of 4-6 years of Sales Experience with a minimum of 2-4 years of UAE work experience.
Minimum of 3-4 years of Applications, solution Sales Experience, preferably in Oracle App/ERP.
Well-spoken with excellent communication skills and a positive attitude.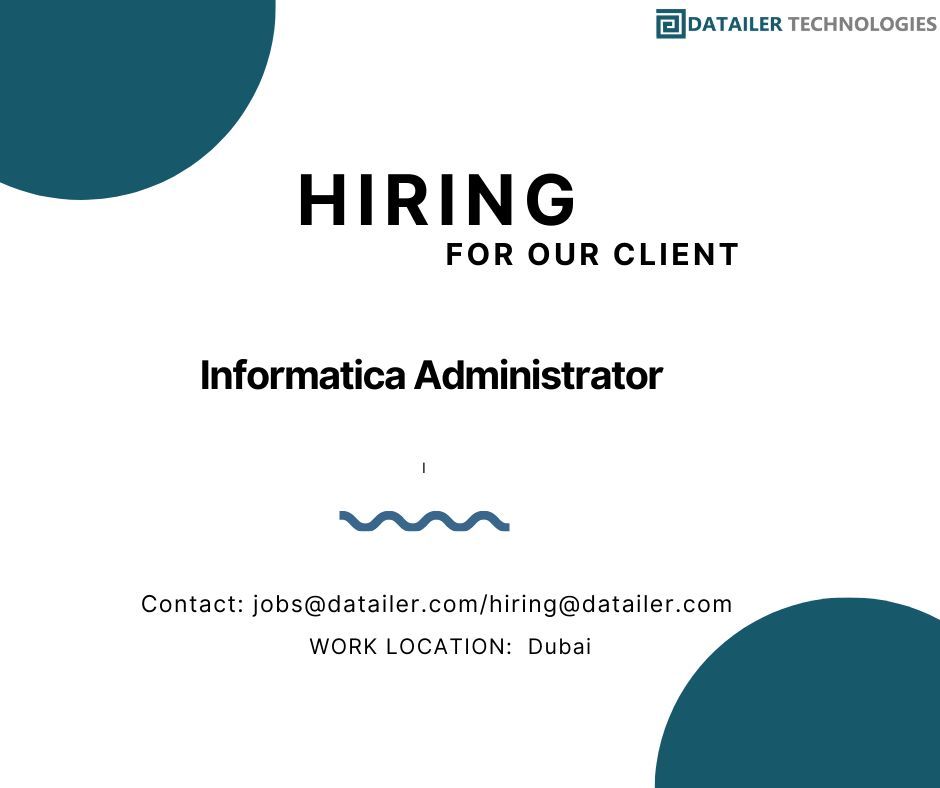 FOLLOW US FOR MORE LIVE UPDATES
Jobs in Dubai – Click Here 
Jobs in Abu Dhabi – Click Here 
Jobs in Doha – Click Here 
Jobs in Qatar – Click Here
Jobs in Saudi Arabia – Click Here 
Jobs in United Arab Emirates – Click Here