Company Info
Large organization
200 + Employees
Belhasa
Job Position – Belhasa Careers in Dubai
Landscape Engineer
Mep Engineer
QA/QC Engineers
Estimators – Aquascapes (Swimming Pool & Water Features)
Estimators – Landscapes (Softscape & Irrigation and Hardscape)
Procurement Engineer
Teal Leaders
Supervisors
Senior Team Leader
Assistant store Manager
JR. Estimator Procurement Engineer
Planning Engineer
Female Procurement Engineer
Jr. Estimator
Restaurant Manager
Job Details Here
Qualifications:
1. A resident of UAE – with Driving License
2. A Bachelor's degree graduate on Landscaping/Agriculture; Mechanical & Electrical Engineering
3. must have 3-5 years experience on the same field
4. Must have worked from a Swimming Pool and Landscaping industries.
5. A team player and has leadership skills
Email the resume : bhp@bhp.ae    
Planning Engineer
Qualifications.
1. must be a resident of UAE
2. currently employed at any related construction company in UAE or has a minimum of 2yr experience in the same field.
3. must hold a degree in Engineering
4. knowledgeable on any software.
5. fluent in English, Hindi in both vocal and written platforms.
6. hardworking. reliable. high in organization skills and team player.
7. able to handle extreme work pressure.
Email your CV to reception@bhp.ae & mention the position you wish to apply for.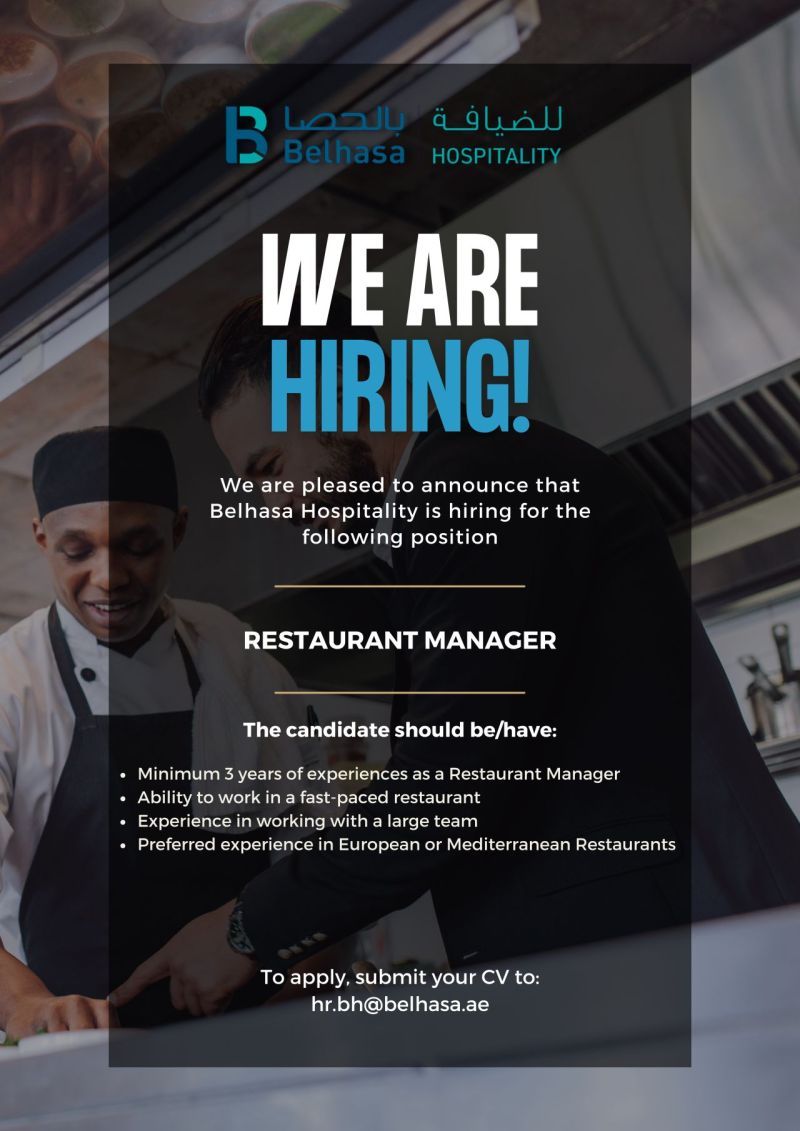 FOLLOW US FOR MORE LIVE UPDATES
Jobs in Dubai – Click Here 
Jobs in Abu Dhabi – Click Here 
Jobs in Doha – Click Here 
Jobs in Qatar – Click Here
Jobs in Saudi Arabia – Click Here 
Jobs in United Arab Emirates – Click Here