Company Info
Large organization
200 + Employees
AMERICAN HOSPITAL
Job Positions – American Hospital Dubai Careers Jobs Vacancies
Lead Dietician
Staff Nurses
GP – Doctors
Orthopedic surgeon
Audiologist
Job Details Here
American Hospital Dubai
We invite you to meet our recruitment team in Dublin Ireland to get interviewed, sign job offers, and get your visa issued to join our team and employ your care and expertise to make a positive impact in the lives of many.
Based in UK and Ireland?
Looking for a new challenge?
Send your cv to AHDUKrecruitment@ahdubai.com
Follow the link for more information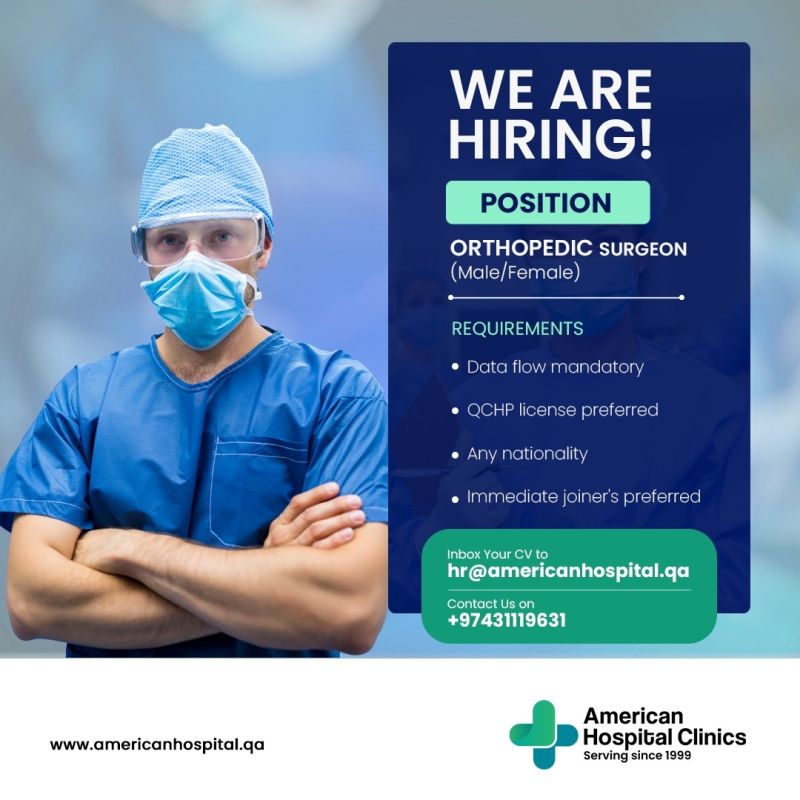 FOLLOW US FOR MORE LIVE UPDATES
Jobs in Dubai – Click Here 
Jobs in Abu Dhabi – Click Here 
Jobs in Doha – Click Here 
Jobs in Qatar – Click Here
Jobs in Saudi Arabia – Click Here 
Jobs in United Arab Emirates – Click Here