Company Info
Large organization
200 + Employees
taaleem | International School Providers in UAE
Job Positions – Charter Schools London Recruitment Fair
1. English Teacher
2. Math Teacher
3. Homeroom Teacher
Job Details Here
Taaleem Dubai Schools are #Hiring! Dubai Schools are hosting their first exclusive, invitation-only Recruitment Fair in Dubai (location TBC) on Saturday 11th March 2023.
Invited candidates will meet Dubai Schools Senior Leaders and learn more about this unique and inspirational project first-hand. This is a great opportunity to fast-track interview for a range of academic roles for AY 2023-24!
To apply, please click on the link below to submit your application. If shortlisted to attend, you will be contacted by HR disclosing the location and interview time.
* Please note, this is an invitation-only event. Due to health and safety regulations, we are unfortunately unable to accept 'walk-ins'.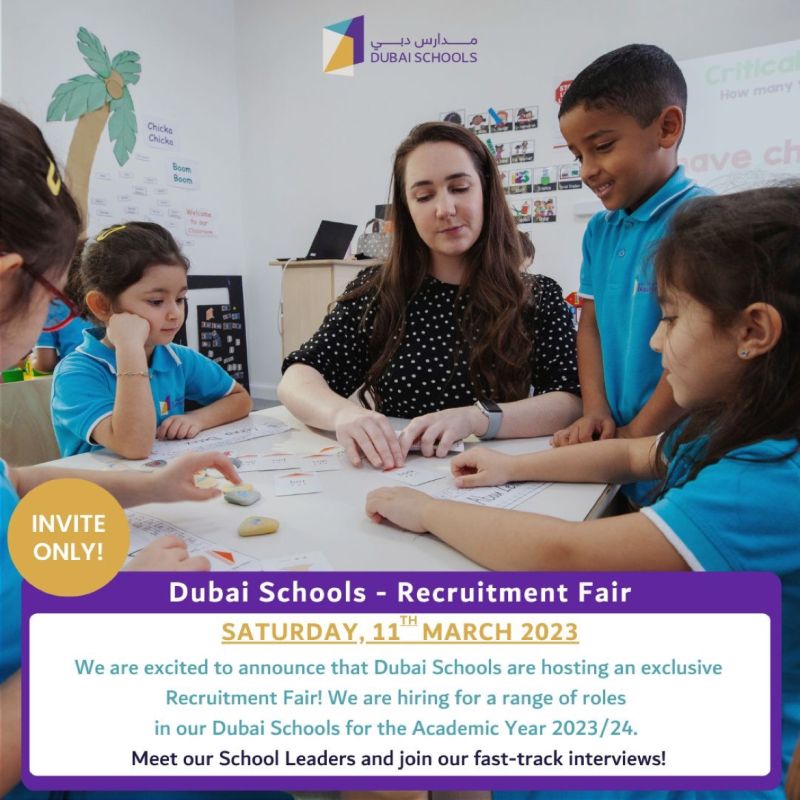 FOLLOW US FOR MORE LIVE UPDATES
Jobs in Dubai – Click Here 
Jobs in Abu Dhabi – Click Here 
Jobs in Doha – Click Here 
Jobs in Qatar – Click Here
Jobs in Saudi Arabia – Click Here 
Jobs in United Arab Emirates – Click Here