Company Info
Large organization
200 + Employees
RED HOLDING GROUP
Job Positions – HR Jobs in Dubai
HR Manager
HR SPECIALIST
HR Assistant
Junior HR
Senior HR
HR Executive
Human Resources Coordinator
Human Resources Admin
HR Administrator

Job Details Here
01. HR Manager for Red Holding.
Job Description and Requirements are as follows:
HR Manager is responsible for aligning business objectives with employees and
management in designated business units. She formulates partnerships across the HR
function to deliver value-added service to management and employees that reflects the business objectives of the organization. His/hers services include the following:
1. Consulting with line management, providing HR guidance when appropriate.
2. Recruitment of right employees for each Business Entity.
3. Analyzing trends and metrics in partnership with the group to develop solutions,
programs and policies.
4. Managing and resolving complex employee relation's issues. Conducting effective,
thorough and objective investigations.
5. Maintaining in-depth knowledge of legal requirements related to day-to-day
management of employees, reducing legal risks and ensuring regulatory compliance.
6. Providing day-to-day performance management guidance to line management (e.g.,
coaching, counseling, career development, disciplinary actions).
7. Working closely with management and employees to improve work relationships,
building morale, and increasing productivity and retention.
8. Providing HR policy guidance and interpretation.
9. Developing contract terms for new hires, promotions and transfers.
10. Providing guidance and input on business unit restructures, workforce planning and
succession planning.
11. Facilitating new employment visas and renewing required employment visas with all
related contracts, ensuring they are updated in the Ministry of Labor & Immigration
system within timely manner.
12. Handling all employees' related complaints and cases at MOHRE & courts.
Requirements:
1. Minimum of 5 years experience as HR Business Partner or HR Manager
2. Must be academically qualified with HR Degree
3. Strong personality to handle different businesses efficiently.
4. Experienced in Events will be an added advantage.
Eligible candidates can apply by sharing their CV to Recruitment@redholding.net
02. HR SPECIALIST
Main Responsibilities:
· Creating, implementing, and evaluating all human resource department policies, procedures, and structures
·     Managing health and life insurance programs
·     Assisting in Designing and implementing
effective training and development plans with People Development Coach
·     Performing quarterly and annual employee performance reviews
·     Ensuring all employee records are maintained and updated with new hire information or changes in employment status
·     Identifying the company's hiring needs and managing the recruitment process to ensure it runs smoothly
·     Tracking department budgets
·     Responding to employees' queries and resolving issues in a timely and professional manner
HR Specialist Requirements:
·     Bachelor's degree in business administration, human resources, or a relevant field
·     A minimum of 3 years of proven experience in a similar role
·     Strong knowledge of labor legislation and payroll processes
·     Good understanding of the full recruitment process
·     Outstanding verbal and written communication skills
·     Solid problem-solving and team management abilities
Please send your applications only on email fanika.n@besomi.com with the subject – Position: HR SPECIALIST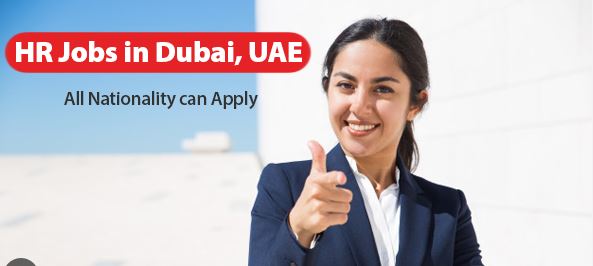 03. HR Assistant to undertake a variety of HR administrative duties.
HR Assistant skills we're looking for include excellent organization ability, familiarity with HR software and strong communication skills.
Candidates meeting above criteria and interested to join us , should send your cv's with covering letter to careers@woodlempark.ae
Job location : Woodlem Park Ajman campus
Joining : Immediate
04. HR Manager in Dubai
Salary AED 37,000-40,000 per month + family benefits
(Family medical insurance + Family Tickets Educational allowance for kids + Annual Bonus
-A minimum of 5-7 years of experience in a senior managerial role.
-Western Educated preferred
-Well-versed with UAE Labour laws
-UAE Experience is mandatory
Interested candidates can share their resumes at sheetal@hirerightt.com
05. Group Hr officer – FEMALE ONLY
Salary: 5000 to 6000 AED
Experience : minimum 3 year in UAE
Nationality – Indians only
Location: Abudhabi
Contact number : 058 6882269 / 0545145575
priyanka@gillsmarts.com / gokul@gillsmarts.com
06. HR & Talent Acquisition Executive
Send Your CV
info@marisanproperties.com
07. HR Manager
Location: Dubai
Industry: Service
Req: Must have a minimum of 5 years of HR management experience in UAE. Should have experience working in a company size of 70+. KPI, Learning and Developing, commission structure and conflict management experience is required. Fluent in English and Hindi. Should be available in UAE.
Salary: AED 10000
Send CV to razbeena@navafiz.com with Sub of email as "HR Manager". Pls mention your Current Location, Visa Status, Expected Salary and Notice Period in the email content.
08. HR – Recruiter
Al Ghazal Transport – Abu Dhabi is looking for HR – Recruiter.
Requirement – Experience in handling bulk recruitments.
Available immediately would be an advantage.
If you match the above requirements share your cv at hr@adnh.com
09. HR Administrator (Female)
Nationality – Indian – (due to visa requirement)
Experience- 1-3 years
Industry – Construction
Salary – 4000- 4500 AED
Location- Dubai
Candidates must be available in UAE
Must have manager the team of 300 to 500 Employees
Share your profile on
+971501667862
FOLLOW US FOR MORE LIVE UPDATES
Jobs in Dubai – Click Here 
Jobs in Abu Dhabi – Click Here 
Jobs in Doha – Click Here 
Jobs in Qatar – Click Here
Jobs in Saudi Arabia – Click Here 
Jobs in United Arab Emirates – Click Here