Company Info
Large organization
200 + Employees
HMS group of hospitals
Job Positions – HMS Group of Hospital Careers Jobs Vacancies
1) Claims Processing Assistant
2) Jr & Sr Insurance Coordinators
3) Medical Coders & Reconciliation Coordinators
4)  PHYSIOTHERAPIST (Male)
5) Obstetrics & Gynecology Nurse
6) ENT Specialist
7) Endocrinologist
8) Radiology Specialist
9)  Pediatric/ Nursery Nurse
10) Emergency Department Nurse
11) Healthcare Assistant
12) Registered Midwives
13) life support instructor
14) ER Team Leader
15)  Team Leader Emergency Department: Bsc Nursing Graduate with experience of min 2-3 years in the Emergency Department as Team Leader Nursing post in UAE.
16) Registered Midwife
17) Admin Assistant
18) Lab Nurses
19) Digital Marketing
20) OT/ OR Nurses
21) Ward Nurses: Senior & Normal RN
22)  PICU & NICU Nurses
23)  ICU Nurse
24) Healthcare Assistant
Job Details Here
Requirement:
Must have 2-3 years of UAE healthcare experience is mandatory.
Must have coding certification.
Interested candidates can share profile to career@hmsco.ae
Requirement
> Must have experience in OPD- Ob-Gynec Department.
> Must have UAE experience.
> Immediately available candidates.
> Should have valid DHA/MOH/ DOH license.
Interested applicants can DM or send resumes to career@hmsco.ae
HMS Al Garhoud Hospital
HMS Mirdif Hospital
HMS FIFA Medical Centre Of Excellence
HMS DXBone Excellence center
HMS is one of the leading healthcare providers in the UAE that delivers excellent treatment and the highest quality of care thereby setting high standards and new milestones.  We assist you in shifting your focus from curative to preventative treatment and better health. Doctors are experienced with a proven track record to handle difficult health issues.
Our caring nurses will be by your side, and your specialist consultant will ensure that you receive the best care you need. The most valuable asset one can have in life is undoubtedly good health. Therefore each new treatment we introduce and every recent concept we render allows people to stay healthier, live longer, and more importantly live happier.
We deliver cost-effective and reliable ways of providing treatment using our skill and versatility. We aim to be more intimately connected with patients and communities and interconnect as one team, focusing on such a tradition of quality healthcare that continues to expand year after year. Patients are at the core of all we do, and we prioritize delivering comfortable, outstanding, and high-quality treatment. We recognize that visiting a clinic or a hospital can be stressful and daunting, so we have a variety of services in the hopes of making your visit to our healthcare centers more pleasant.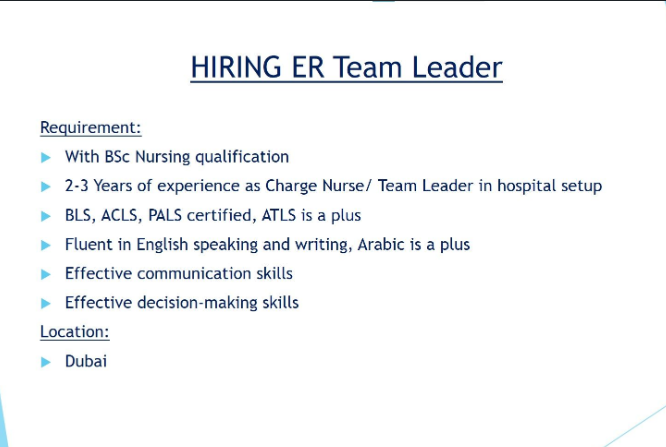 Here Latest Careers Jobs Openings
| | | | | | |
| --- | --- | --- | --- | --- | --- |
| MIRD-1753 | OUT PATIENT | Dubai | 5 – 8 | 2022-Feb-15 | Apply >> |
| | | | | | | |
| --- | --- | --- | --- | --- | --- | --- |
| | MIRD-1750 | OPERATION THEATRE | Dubai | 5 – 8 | 2022-Feb-14 | Apply >> |
| | | | | | | |
| --- | --- | --- | --- | --- | --- | --- |
| | MIRD-1749 | OUT PATIENT | Dubai | 5 – 8 | 2022-Feb-14 | Apply >> |
| | | | | | | |
| --- | --- | --- | --- | --- | --- | --- |
| | MIRD-1747 | OPERATION THEATRE | Dubai | 5 – 8 | 2022-Feb-14 | Apply >> |
| | | | | | | |
| --- | --- | --- | --- | --- | --- | --- |
| | MIRD-1745 | OPERATION THEATRE | Dubai | 5 – 8 | 2022-Feb-14 | Apply >> |
| | | | | | | |
| --- | --- | --- | --- | --- | --- | --- |
| | MIRD-1741 | EMERGENCY ROOM | Dubai | 5 – 8 | 2022-Feb-13 | Apply >> |
| | | | | | | |
| --- | --- | --- | --- | --- | --- | --- |
| | MIRD-1734 | I.C.U./C.C.U. | Dubai | 5 – 8 | 2022-Feb-13 | Apply >> |
| | | | | | | |
| --- | --- | --- | --- | --- | --- | --- |
| | MIRD-1728 | WARD | Dubai | 5 – 8 | 2022-Feb-13 | Apply >> |
| | | | | | | |
| --- | --- | --- | --- | --- | --- | --- |
| | MIRD-1718 | I.C.U./C.C.U. | Dubai | 5 – 8 | 2022-Feb-13 | Apply >> |
FOLLOW US FOR MORE LIVE UPDATES
Jobs in Dubai – Click Here 
Jobs in Abu Dhabi – Click Here 
Jobs in Doha – Click Here 
Jobs in Qatar – Click Here
Jobs in Saudi Arabia – Click Here 
Jobs in United Arab Emirates – Click Here