Company Info
Large organization
200 + Employees
Mindfire technologies
Job Position – Health care Cyber security
Job Details Here
Secure your organization as it pursues healthy outcomes
Gain a smooth-operating future for your business with converged, scalable security. You'll get unprecedented control and visibility, and you'll know your patients and data are safe, no matter what happens next.
Protect remote staff
Block malicious cyberattacks on your people wherever they're working—in facilities, homes, or on the go.
Secure sensitive information
Keep critical data safe with hybrid defenses against exfiltration, so patients feel protected and you stay compliant.
Expand visibility and control
Get a holistic view of data and users within your network, across endpoints, and into the cloud so you can make informed security responses and anticipate incidents.
Collaborate safely
Gain real-time insight into user risk with the added assurance of dynamic policy enforcement, informed by behavior analytics.
See flexible protection in action
Our experts will create a demo focused on the cybersecurity goals of your hospital, clinic, or lab so you can experience the Mindfire difference firsthand.
Contact Mindfire NOW
sales@mindfireit.com .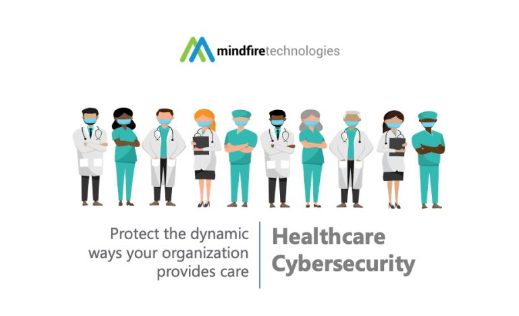 FOLLOW US FOR MORE LIVE UPDATES
Jobs in Dubai – Click Here 
Jobs in Abu Dhabi – Click Here 
Jobs in Doha – Click Here 
Jobs in Qatar – Click Here
Jobs in Saudi Arabia – Click Here 
Jobs in United Arab Emirates – Click Here