Company Info
Large organization
200 + Employees
Enstara
Enstara Careers
We assist organisations with lessening hazards and further develop execution in the associated world. Conveying accomplishment for your business through functional master HR arrangements. Recommends arrangements in light of mastery and experience and aids the execution.
Latest Enstara Careers Jobs Vacancies
Assistant Nurses
General Practitioner
OB-GYN Specialist
Specialist Pediatrician
Orthopedic Specialist
Dermatologist
Internal Medicine
Cardiologist
Admin/Receptionist (Arabic/Tagalog Speakers with previous healthcare experience)
Speech therapist
Occupational Therapist
Registered Nurses
Medical Coder
GP Dentist
Payroll
Pro outsourcing
General Practitioner
Job Details Here
We are inviting applications for Registered and Assistant Nurses with DHA/HAAD Licenses for premium homecare.
Preferred Tagalog Speakers
Documents Required
mail the resume : careers@enstara.com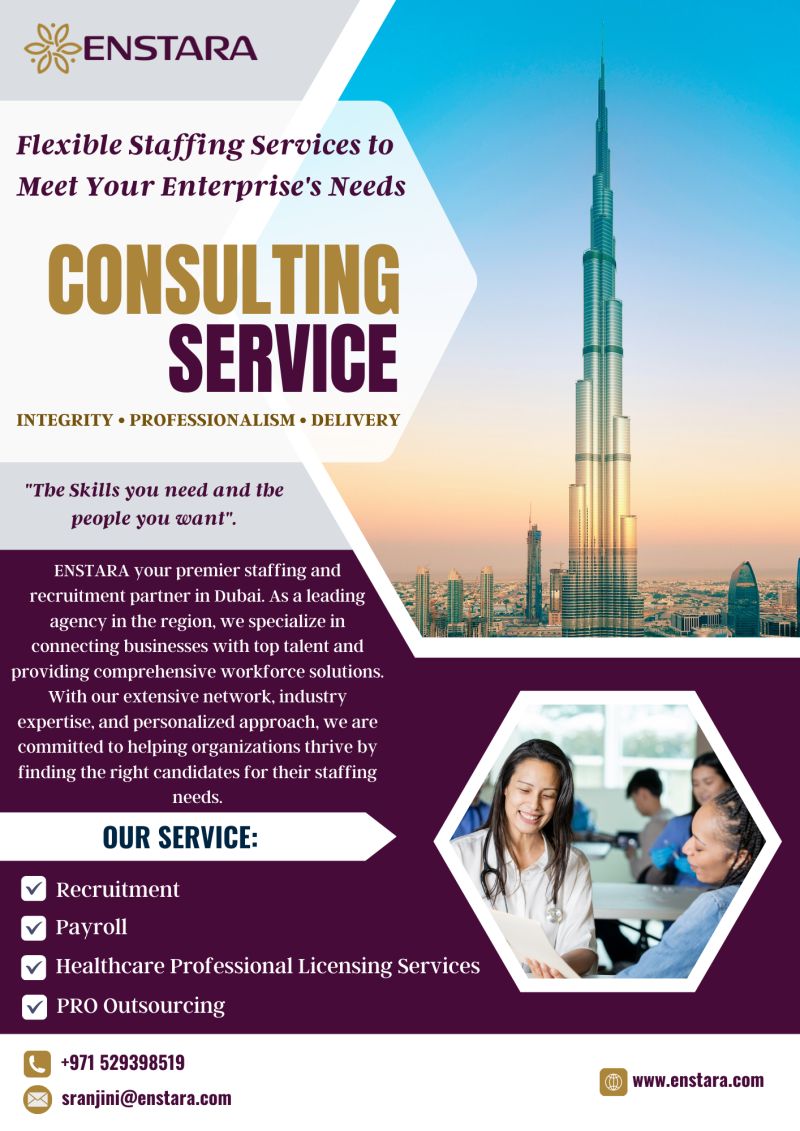 FOLLOW US FOR MORE LIVE UPDATES
Jobs in Dubai – Click Here 
Jobs in Abu Dhabi – Click Here 
Jobs in Doha – Click Here 
Jobs in Qatar – Click Here
Jobs in Saudi Arabia – Click Here 
Jobs in United Arab Emirates – Click Here