Company Info
Large organization
200 + Employees
Acoor
Accor Careers Jobs Vacancies
Accor, a world leading hospitality group, today announced the creation of Accor One Living – an industry-first platform dedicated to the integration of innovative hospitality solutions into mixed-used developments. Accor One Living will support the development and operation of branded residences – anchored by managed and franchised Accor hotels and resorts – and other unique products that add value to mixed-use projects, such as coworking offerings, extended stay hotels, private clubs and more. Creating synergy between these complementary hospitality products can significantly enhance the financial performance of a mixed-use project, while providing signature brand experiences for homeowners, guests, and community members.
Latest Accor Careers Jobs Vacancies
1. Food & Beverage Hostess
2. Front Desk Agent with Opera knowledge.
3. Housekeeping Coordinator (Female)
4. Bar Waitresses
5. Engineering
6. HR
7. Executive Housekeeper
8. Cluster Accounts Payable
9. Hotel Manager
10.  Receptionist
11. Front Desk Supervisor
12. Duty Manager
13. Room Attendant
14. Housekeeping Supervisor
15. Lifeguard
16. Duty Engineer (Maintenance Supervisor)
17. Sous Chef
18. Senior CDP
19. Cluster Reservations Associate
Job Details Here
Prior experience in the above positions is required. Interested candidates who are currently in UAE,
please send your CV to ha8v6-hr3@accor.com and mention the position you are applying for in the email subject.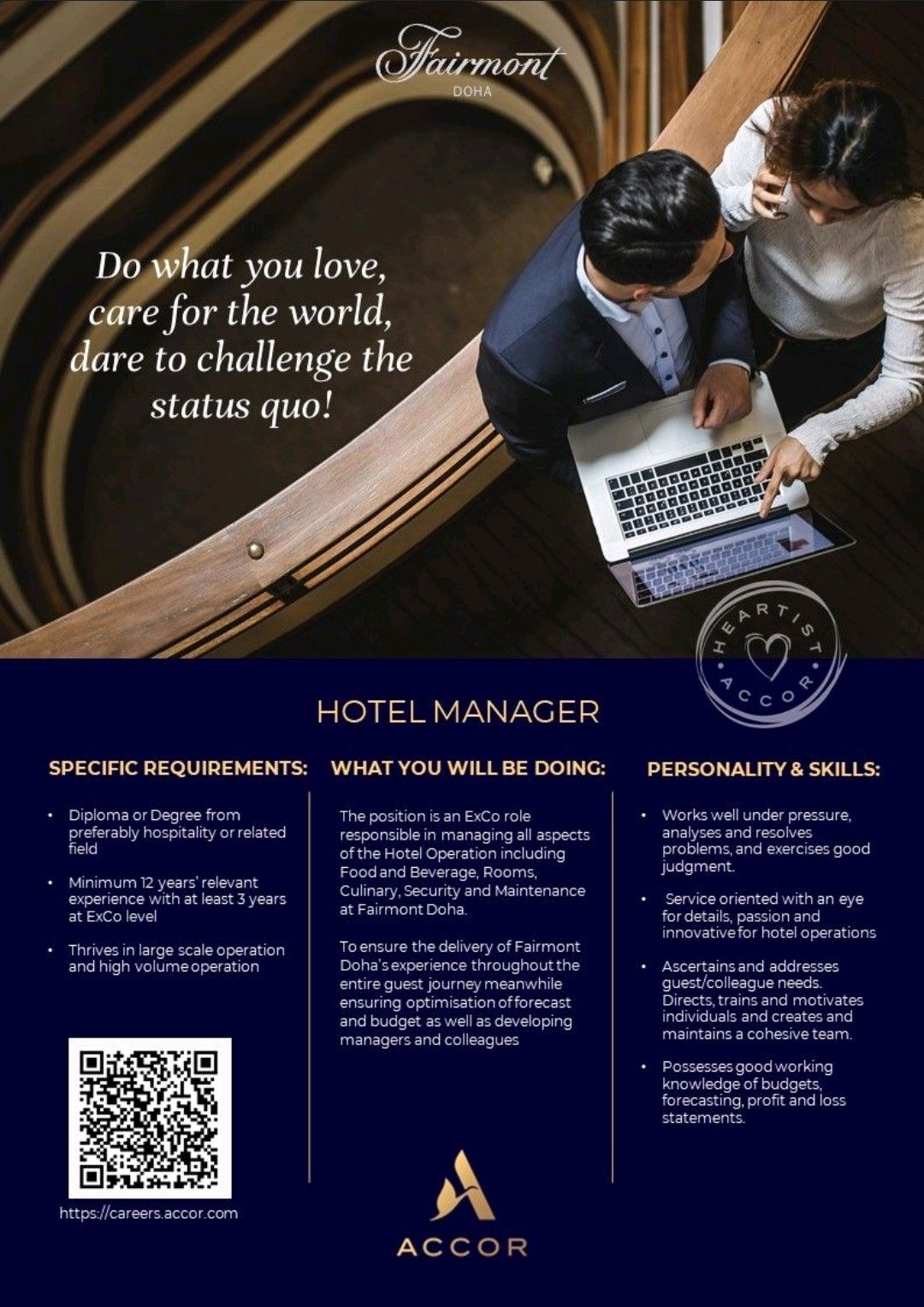 FOLLOW US FOR MORE LIVE UPDATES
Jobs in Dubai – Click Here 
Jobs in Abu Dhabi – Click Here 
Jobs in Doha – Click Here 
Jobs in Qatar – Click Here
Jobs in Saudi Arabia – Click Here 
Jobs in United Arab Emirates – Click Here