Company Info
Large organization
200 + Employees
aafaq Islamic Finance PSC
Job Positions – aafaq Islamic Finance PSC Careers in UAE
Sales Officers
Tele Sales Staff
Job Details Here
looking for Sales Officers and Tele Sales Staff to join our team!
We know your time is valuable, therefore before sending your CV please make sure you have the below qualifications.
• A proven track record of financial products & services sales.
• Great consultative selling skills.
• Excellent networking skills.
• Effective communication skills.
• Exceptional customer service skills.
Best of luck to all candidates.
Send Your CV to – hr@aafaq.ae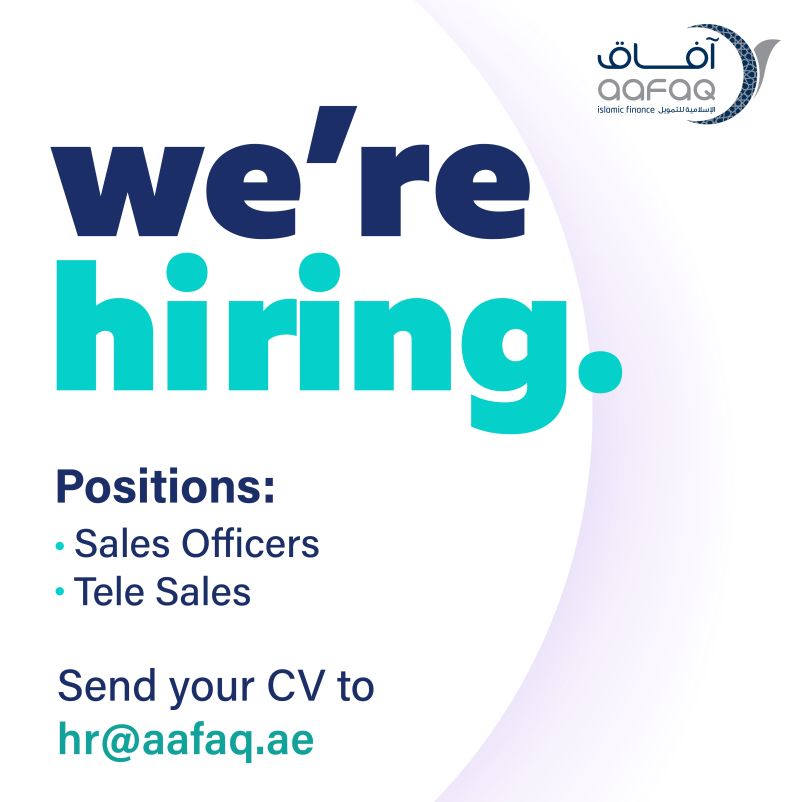 FOLLOW US FOR MORE LIVE UPDATES
Jobs in Dubai – Click Here 
Jobs in Abu Dhabi – Click Here 
Jobs in Doha – Click Here 
Jobs in Qatar – Click Here
Jobs in Saudi Arabia – Click Here 
Jobs in United Arab Emirates – Click Here