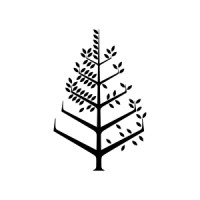 Four Seasons Hotels and Resorts Careers Jobs Vacancies
About Four Seasons Hotels and Resorts
Four Seasons Hotels and Resorts opened its first hotel in 1961, and since that time has been dedicated to perfecting the travel experience through continual innovation and the highest standards of hospitality. Currently operating 121 hotels and resorts, and 46 residential properties in major city centres and resort destinations in 47 countries, and with more than 50 projects under planning or development, Four Seasons consistently ranks among the world's best hotels and most prestigious brands in reader polls, traveller reviews and industry awards.
Here Latest Four Seasons Hotels and Resorts Careers Jobs Openings(12)
01. Concierge
03. Door Attendant
05. Server
06. Commis I
07. Seasonal CAMPO Poolside Server
09. F&B Food Runner – The Break
11. Host/ess
Four Seasons Hotels and Resorts Careers
At Four Seasons they believe in recognizing a familiar face, welcoming a new one and treating every one meet the way they would want to be treated ourselves. Whether you work with Four Seasons, stay with them, live with them, discover with them, Four Seasons believe their purpose is to create impressions that will stay with you for a lifetime. It comes from their belief that life is richer when they truly connect to the people and the world around
Four Seasons Hotels and Resorts in Gulf
Bordering the Arabian Gulf and the Gulf of Oman, the Untied Arab Emirates (UAE) has grown to be one of the most important economic centres in the Middle East. The federation of seven emirates includes the booming international metropolis, Dubai, as well as the capital city and powerhouse, Abu Dhabi. Four Seasons is pleased to operate three modern, ultra-chic hotels and resorts in the UAE, all sure to make your stay in the country unforgettable.
Relax in our oceanfront oasis at Four Seasons Resort Dubai at Jumeirah Beach; take care of global business matters while staying at Four Seasons Hotel Dubai International Financial Centre; or travel for a mix of shopping, entertainment and business at Four Seasons Hotel Abu Dhabi at Al Maryah Island, located in the premier, waterfront community of the UAE's capital city. All three Four Seasons properties provide easy access to world-class business, shopping, dining and significant cultural destinations. State-of-the-art amenities – including spas, fitness centres and pools – as well as light-filled, spacious rooms and suites are sure to make you feel right at home.
FOUR SEASONS PROPERTIES IN THE UNITED ARAB EMIRATES
Start planning your vacation today.
FOUR SEASONS RESORT DUBAI AT JUMEIRAH BEACH
FOUR SEASONS HOTEL DUBAI INTERNATIONAL FINANCIAL CENTRE
FOUR SEASONS HOTEL ABU DHABI AT AL MARYAH ISLAND
CONNECT WITH Four Seasons Hotels and Resorts
Website – https://www.fourseasons.com/
LinkedIn – https://www.linkedin.com/company/four-seasons-hotels-and-resorts/
Careers – https://jobs.fourseasons.com/
Facebook – https://www.facebook.com/FourSeasons
Twitter – https://twitter.com/FourSeasons
# Livegulfjobs # Liveuaejobs # Gulfjobs # Jobs in UAE # Jobs In Dubai # Vacancies # jobs in Abu Dhabi # Careers # Jobs Vacancies # Freelance Jobs # LinkedIn Jobs # Dubai Job Vacancy # Emirates Careers
FOLLOW US FOR MORE LIVE UPDATES
Jobs in Dubai – Click Here
Jobs in Abu Dhabi – Click Here
Jobs in Ajman – Click Here
Jobs in Al Ain – Click Here
Jobs in Bahrain – Click Here
Jobs in Dammam – Click Here
Jobs in Doha – Click Here
Jobs in Kuwait – Click Here
Jobs in Oman – Click Here
Jobs in Qatar – Click Here
Jobs in Riyadh – Click Here
Jobs in Sharjah – Click Here
Jobs in Saudi Arabia – Click Here
Jobs in United Arab Emirates – Click Here
Locations & Map
:

Road Map