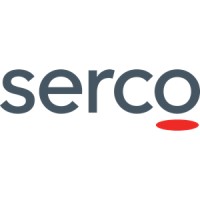 Serco Group Jobs Dubai
About Serco Group
Serco Group plc is a British company with headquarters based in Hook, Hampshire, England. Serco primarily derives income as a contractor for the provision of government services, most prominently in the sectors of health, transport, justice, immigration, space, defense and citizen's services
Serco Group Careers
With over 5,500 people working across our contracts in Saudi Arabia, United Arab Emirates, Qatar and Iraq, our people are making a difference everyday by supporting governments and large organisations in Defence, Transport, Healthcare, Justice and Immigration and Citizen Services
Careers at Serco Middle East
With over 5,500 people working across our contracts in Saudi Arabia, United Arab Emirates, Qatar and Iraq, our people are making a difference everyday by supporting governments and large organisations in Defence, Transport, Healthcare, Justice and Immigration and Citizen Services.
Psychological Services Careers
Operations and Maintenance Careers
IT Careers ADF Health Services Contract Careers
Prison Custody Officer Careers
Clarence Correctional Centre Careers
Here Latest Serco Group Careers Jobs Openings(12)
Carpenter – Assistant Technician
Asst Techn Airfield Civil Work Mason
Finance Manager Shared Services & Project (UAE)
Air Traffic Control Officer – Approach – Dubai (DWC)
Asst Techn FM Civil & Furnit/Joinery
Asst Techn Airfield Civil Works/Painter
Senior EAMS (Maximo) Specialist
Simulator Pilot (UAE National)
Experience Design Consultant – Freelance Talent Pool
Experience Design Lead (Talent Pool)
Talent & Colleague Experience Coordinator
Jobs in Middle East
Serco will never ask you to pay for anything in your recruitment process. If your profile is shortlisted, you will be contacted directly via phone and email and undergo our standard recruitment and selection process.
Working at Serco
Graduate Programme
Serco offers recent graduates an amazing springboard for a management career and the unique opportunity to get directly involved in solving some of the real and pressing challenges of delivering essential public services.
Graduates will take on real challenges, work with inspiring leaders, and gain the skills, experience and commercial insight to set them on the path of a fulfilling career in management and leadership.
Women in Leadership
Our aim at Serco Middle East is to create a culture that is diverse and inclusive and we are proud to have 50% female representation on our Executive Leadership Team. By enabling and driving success for women in the workplace, we are able to bring together various leadership styles which results in better decision-making and more successful achievements of business objectives. A shift must take place if women are ultimately able to occupy more positions around the board room table. Our women in leadership initiative began as an effort to help make that shift. We share one interview per month to highlight one of our current or future female leaders.
Transport
Serco supports international and regional airports to provide safe and efficient services to civilian, commercial and military entities, with passenger experience a top priority. With global and local experience across multiple services from facilities and asset management to air traffic control to user centred design for new or upgraded airports, clients can benefit from multiple service packages or our total airport management solution to optimise and improve airport operations.
Healthcare
From the operational management of hospitals to the optimisation of patient experience, we are committed to supporting the delivery of better healthcare and improving patient outcomes.
Government Services
Through highly secure and regulated best practice and standards, we deliver optimisations that improve citizen happiness through enhancing the quality of government services. We drive operational and cost efficiency on key services through process improvement, innovation and transforming citizen experience.
Defence
Trusted by military organisations to deliver critical support services and operate sensitive facilities across the world across sea, land, air and space. From O&M of the Navy's vessels to base and logistics management for paramilitary and national defence clients.
Justice and Immigration
Serco's global capabilities extend across border protection, immigration secure detention, prisoner escort and case management which, when combined, enhance the security of the nations within which we work
Operations and Maintenance Careers in the Middle East
Do you want to take your O&M career to the next level, delivering a new way of working in a once in a life time project which will shape the future of how a government will operate and maintain their infrastructure in the future?
Serco Middle East is growing in the region, particularly in the Kingdom of Saudi Arabia and is looking for people with in-depth experience in Operations and Maintenance (O&M) across various Government Sectors to lead and deliver a 3 year project based in Riyadh. This requirement is to support the development of Technical Standards in O&M and the enablement of the plan across selected entities of the Saudi Government.
Senior Professionals experienced in creating standards, policies, procedures and operating manuals in the field of Engineering, Operations and Maintenance, Asset Management, System Engineering (Electrical, Mechanical, Structural and Instrumentation), Asset Life Cycle, Asset Condition, Commercial Management and CAFM/CMMS are invited to apply for relevant roles.
This is an opportunity to be part of a ground breaking project and set the future direction of Operations and Maintenance within the Kingdom of Saudi Arabia.
Take pride in what you do. Make a difference every day.
Click here for available opportunities
More about Serco Group
Serco Group plc's roots go back to 1929, becoming Serco Limited in 1987 and in 1988 was listed on the London Stock Exchange. Serco specialise in the delivery of essential public services, with over 50,000 people working in defence, transport, justice, immigration, healthcare and other citizen services across our four regions: UK & Europe, North America, Asia Pacific and Middle East.
Serco is a business where people and values matter. We have a strong public service ethos, and we employ people who want to make a positive difference to other people's lives. We operate in North America, UK, Europe, Middle East, Hong Kong, Australia and New Zealand, and we encourage people to develop their careers moving both between different businesses and countries.
And as a business which delivers "front-line" public services, employing tens of thousands of people, we are constantly developing and promoting people; our need for skilled leaders is insatiable, and few companies can offer as many opportunities for people to grow their careers.
We are looking for people to join Serco who share our desire to make a positive difference, the confidence to work as part of a team, the insight to spot the opportunity to do things better, and, importantly, the ability to take the initiative and put great ideas into practice wherever they are needed.
CONNECT WITH Serco Group
Website – https://www.serco.com/
LinkedIn – https://www.linkedin.com/company/serco
Careers – https://www.serco.com/careers
Twitter – https://twitter.com/SercoMiddleEast
# Livegulfjobs # Liveuaejobs # Gulfjobs # Jobs in UAE # Jobs In Dubai # Vacancies # jobs in Abu Dhabi # Careers # Jobs Vacancies # Freelance Jobs # LinkedIn Jobs # Dubai Job Vacancy # Emirates Careers
FOLLOW US FOR MORE LIVE UPDATES
Jobs in Dubai – Click Here
Jobs in Abu Dhabi – Click Here
Jobs in Qatar – Click Here
Jobs in Saudi Arabia – Click Here
Jobs in United Arab Emirates – Click Here
Posts Information
:

https://livegulfjobs.com/wp-content/uploads/2022/07/1657774820_Serco.jpg
Locations & Map
:

Road Map