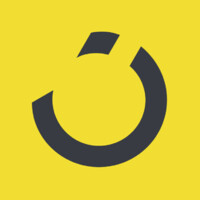 noon Careers Jobs Vacancies in Dubai
Noon is a homegrown e-commerce platform to buy the latest fashion, electronics, beauty, home and baby products in Dubai. This $1B marketplace, founded by Mohamed Alabbar, chairman of Emaar Properties has now become one of the largest shopping sites in the UAE. Customers can rummage their catalogue of brands to choose the right product on their website or the Noon Mobile App.
Here Etisalat Latest Careers Jobs Openings(22)
01. Information Technology Engineer – Apply Here
03. Security Manager, Risk and Compliance – Apply Here
04. IT Security Engineer – Apply Here
05. Cloud DevOps Engineer – Apply Here
08. Product Security Engineer, Special Projects – Apply Here
09. Senior Search Engineer – Apply Here
10. Senior Database Engineer – Apply Here
11. Head of Consumer Insights – Apply Here
12. Onsite Operations Merchandiser – Apply Here
13. Security Operations Lead/Manager – Apply Here
14. Risk and Compliance Specialist, Information Security – Apply Here
15. Brand Manager – Apply Here
16. Account Manager (Laptops) – Apply Here
17. Buyer (Health & Nutrition) – Apply Here
18. Junior Planner – Apply Here
19. Red Team / Offensive Security (Hiring across all levels) – Apply Here
20. Buyer (Camera) – Apply Here
21. Junior Planner – UAE National – Apply Here
22. Software Development Engineer – Apply Here
noon is a technology leader with a simple mission:
to be the best place to buy and sell things. In doing this we hope to accelerate the digital economy of the Middle East, empowering regional talent and businesses to meet the full range of consumers' online needs.
Starting in 2017 with noon.com, the region's homegrown e-commerce platform and leading online shopping destination, noon is now a digital ecosystem of products and services:
noon.com
The region's leading e-commerce platform and digital marketplace, offering incredible value across multiple categories with world-class service, delivering to customers in the Kingdom of Saudi Arabia, United Arab Emirates, and Egypt.
noon Grocery
noon's grocery platform delivers everything you need, from fresh fruits and vegetables to kitchen and household items, and more, at the best prices in Saudi Arabia and the UAE.
NowNow
On-demand platform giving customers access to stores and services in their local neighborhood, delivery within minutes of ordering. You want it now? Get it NowNow.
noon pay
Secure, speedy, and efficient online payment platform from noon. Send money to people, pay for purchases directly, and access incredible rewards using noon pay.
SIVVI
The region's fastest fashion destination, SIVVI offers customers a market-leading offering with 3-hour delivery available in Riyadh and Dubai, and same-day/next-day delivery available across the UAE and Saudi Arabia.
noon Food
noon food is a restaurant-first platform on the noon app, offering fair commissions, a sustainable program, and operating flexibility for the food and beverage industry in the Middle East.
noon VIP
noon VIP is a lifestyle rewards program for the digital-savvy, frequent online shopper. noon VIP is now live in KSA, the UAE, and Egypt.
A homegrown tech platform, noon has rapidly built deep native capabilities in its marketplace, fulfillment, logistics, and payment platforms.
noon UAE
Launched in late 2017, noon.com has steadily grown to be the leading e-commerce platform with the region's largest last-mile fleet. Since launching, noon has grown to become a suite of digital products and services – noon.com, noon Daily, noon VIP, NowNow, noon pay, noon Food – all active across the UAE. noon's UAE office is based in Downtown Dubai, opposite the Burj Khalifa.
More about noon
Industry – Retail
Company size – 5,001-10,000 employees
Includes members with current employer listed as noon, including part-time roles.
Headquarters – Riyadh , KSA
Specialties – ECommerce, Warehousing, Payments, Logistics, Shopping, Retail, Fashion, Technology, and Design
Amazon's Middle East rival Noon, the e-commerce giant co-founded by Emirati billionaire Mohammed Alabbar and Saudi Arabia's Public Investment Fund (PIF), has opened its largest warehouse space in Riyadh, as it looks to tap further into the kingdom's growing e-commerce market.
The new customer fulfilment centre, which spans more than 45,000 square metres, will cater to the delivery needs of millions of customers throughout Saudi Arabia, the company said on Tuesday.
The new warehouse is part of Noon's strategy to expand its operations and logistics services in Saudi Arabia and is expected to boost the local economy by creating new jobs and support Saudi Arabia's Vision 2030 goals.
"[The facility] will enable the rapid delivery of products to millions of customers throughout Saudi Arabia," the company said.
Noon launched its operations in Saudi Arabia in October 2017, shortly after it made its debut in the UAE. The company is a joint venture between PIF and Alabbar, who also founded Emaar Properties.
More About noon
CONNECT WITH noon
Website – http://www.noon.com
LinkedIn – https://www.linkedin.com/company/nooncom/
Careers – https://www.linkedin.com/company/nooncom/jobs/
Facebook – https://www.facebook.com/noon/
Twitter – https://twitter.com/noon/
Livegulfjobs
FOLLOW US FOR MORE LIVE UPDATES
Jobs in Dubai – Click Here
Jobs in Abu Dhabi – Click Here
Jobs in Doha – Click Here
Jobs in Qatar – Click Here
Jobs in Saudi Arabia – Click Here
Jobs in United Arab Emirates – Click Here
Locations & Map
:

Road Map