Company Info
Large organization
200 + Employees
eNROLLME
Job Position – EnrollMe Dubai Careers
1. Deputy Manager-Customer Service
2. 𝐒𝐚𝐥𝐞𝐬 𝐀𝐜𝐜𝐨𝐮𝐧𝐭 𝐌𝐚𝐧𝐚𝐠𝐞𝐫
3. 𝐂𝐲𝐛𝐞𝐫 𝐒𝐞𝐜𝐮𝐫𝐢𝐭𝐲
4. Chemical Engineers
5.  polymerengineer
6. Senior Accountant
7. Business Development Executive
8. Sales Engineer
#Role 1: Sales Executive(BDE): Should be #Arabic speaking candidate with relevant polymer sales experience in UAE. Salary AED 6000-9000/-+ BENEFITS as per the law.
#Role2 : Product Development Executive(PDE): Should have technical support experience in product development, bit of sales , and customer service. AED 6000-9000/-+ BENEFITS as per the law.
#Role3: Technical Support Rep(TSR): Should have experience in FOOD PACKAGING industry. Salary AED 5-6k+ benefits as per the law.
#Role 4&5: Customer Service(CSM): Should have handled B2B clients in a manufacturing company . Material knowledge, product knowledge, customer handling, are key priorities. We have 2 roles in this-one is supervisor, and a junior role. Salary to be discussed.
Email: consultant@enrollmeuae.com
(Sub: position name/ chemical/ polymers)
Role 1:#ExecutiveSecretary
#Candidate should have at least 3 to 4 years' experience as executive secretary for top level management
Role 2:#ExportSales Executive
#Should have experience in EXPORT sales of Cosmetics for any UAE based companies.
Sr.Business Development Executive -At least 5-6 years' in packaging Industry;UAE experience is mandatory
Job Details Here
Deputy Manager-Customer Service( with 5 years experience in B2B customer service in UAE)
#Languages : fluent in English + Russian/French/Spanish/German
#salary will be discussed!
Candidates with experience in chemical / or related products experience or education will be preferred.
Email the resume : consultant@enrollmeuae.com
Graphic Designer
Requirements:
*Bachelor's degree in graphic design or related field.
*Proven work experience as a Graphic Designer.
*Demonstrable graphic design skills with a strong portfolio.
*Proficiency with required desktop publishing tools, including Photoshop, InDesign Quark, and Illustrator.
*Understanding of marketing, production, website design, corporate identity, product packaging, advertisements, and multimedia design.
Candidates available in UAE and holding relevant UAE experience can email cv to consultant@enrollmeuae.com  
𝐂𝐲𝐛𝐞𝐫 𝐒𝐞𝐜𝐮𝐫𝐢𝐭𝐲
• 8-10 years of B2B sales with Account management experience in Cyber Security/IT Services in UAE. (UAE experience is mandatory to proceed with)
• Banking or ENR(O&G) Sector Experience is preferred .
Candidates must be 𝐚𝐯𝐚𝐢𝐥𝐚𝐛𝐥𝐞 𝐢𝐧 𝐔𝐀𝐄 and holding relevant experience can #email your resume to consultant@enrollmeuae.com
Business Development Executive
Requirements
* 5-7 years of UAE local fit-out market experience in selling design and fit-out services to Clients.
* Bachelor's degree (Engineering background with fit-out projects).
* Must have sales skills and knowledge of interior design and fit-out.
* Proven sales and business development track record in the interior fit-out industry.
Email: consultant@enrollmeuae.com  
Sub:(BDE/Senior Sales/Interior Fit Outs/AUH)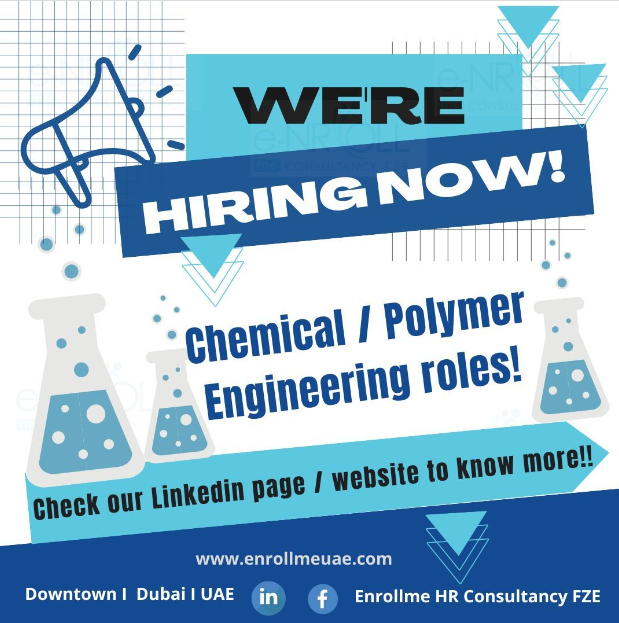 FOLLOW US FOR MORE LIVE UPDATES
Jobs in Dubai – Click Here 
Jobs in Abu Dhabi – Click Here 
Jobs in Doha – Click Here 
Jobs in Qatar – Click Here
Jobs in Saudi Arabia – Click Here 
Jobs in United Arab Emirates – Click Here